Apple's CarPlay Will Turn Thousands of Cars & How Work within Volvo [Exclusive]
---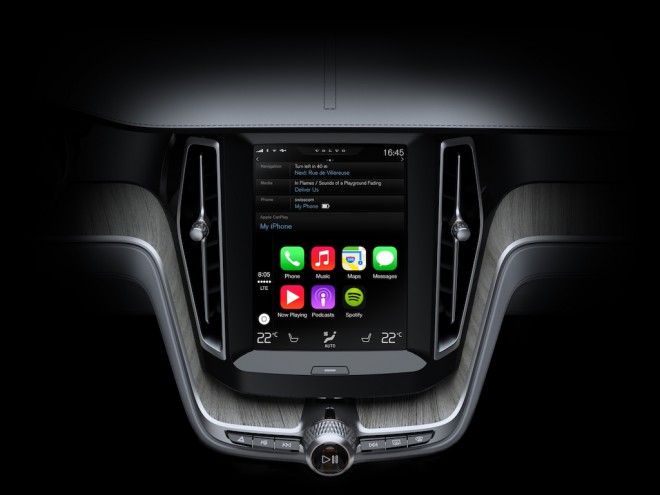 Apple has officially unveiled the CarPlay system for drivers during the Geneva Motor Show with partners of auto manufacturers Ferrari, Mercedes-Benz and Volvo. In the following days, plans to increase the number of Motor Corp partners including Honda, Hyundai, BMW, Chevrolet, Ford, Kia, Land Rover, Peugeot-Citroën, Mitsubishi, Nissan, Open, Suzuki , Subaru and Toyota.
Apple's newly announced the program, called CarPlay. Carmakers have already enabled some access to smartphones via bluetooth technology. However, this is the rebranded version of iOS in the car. CarPlay lets you transfer some of the most basic functions on your iPhone to your car's dashboard, by turning cars into app-enabled iPhone accessories.
Among the features are iOS system tools such as Siri, iTunes, Maps and Messages. Siri will be able to help you access your contacts, and also allow the users to make hands-free phone calls and listen to voice mails. When incoming notifications arrive, Siri will respond to your requests through voice commands, it can read your messages and also allows you dictate your responses.
CarPlay provide directional instructions by working with Apple's Maps to anticipate destinations based on recent trips via emails and contacts. It also provides routing instructions, traffic conditions and ETA (Estimated Time of Arrival). CarPlay as well gives you access to music and iTunes Radio.
Apple-designed interface for navigating music, maps, and other iPhone features, all you have to do is ask Siri. It can be accessed through a touchscreen, to minimize visual distractions during driving it can also be accessed via buttons and knobs on the steering wheel and console.
Apple CarPlay will need an iPhone with an upcoming iOS 7 update to use it and works with the iPhone 5s, 5c and 5. According to Apple, the system only works with Lightning-connector iPhones — you're limited to using the system with the iPhone 5, 5c, and 5s — that will need to be connected to the car in order for the features to work.
Volvo just posted a video to their YouTube, an exclusive preview of how Apple CarPlay will work within its cars.
[youtube width="602″ height="350″ video_id="kqgrGho4aYM"]