Creating your own website, its concepts, ideas, structure, and design are time-consuming, but at the same time useful and pleasant. I am sure you will agree that a variety of ready-made solutions to create a site from scratch is off the scale. Thousands of templates, themes, plugins, and extensions are ready to speed up the process of site building in just a few minutes. But what can be more enjoyable when you can come to one place and get everything you need for your future web resource at once?
Recently, I would say there is a boom of services that offer their ready-made web products on the base of a subscription service. TemplateMonster also keeps up with trends and launched its innovative ONE web design toolbox. ONE subscription service provides access to an incredible number of extensions and templates, graphics, and additional offers such as hosting, installation, SEO promotion services. Many flagships and high-class products are included for your convenience.
Let's cover the most popular questions about this beneficial service.
What Does ONE Membership Include?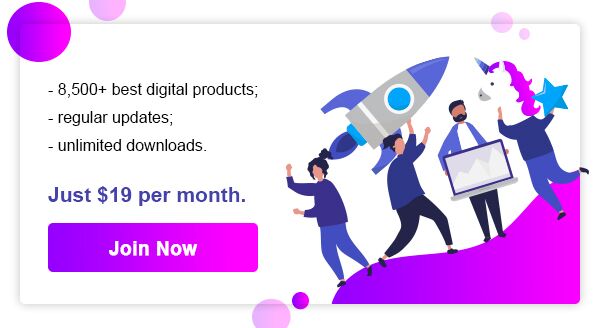 This is an innovative offer from the TemplateMonster, which is created for those who are in active search of high-quality website design. Instead of purchasing each product individually, you can make a clever move and purchase ONE web development kit membership. Everything you previously acquired separately is now available in this subscription service. Besides several thousand templates of different products and extra services (for websites, presentations, PSD, HTML, etc.), every subscriber gets access to unlimited downloads and 24/7 technical support. So, you are saving your money, time, and energy. Is not it good enough?
Is It the Right Service for Me?
Whether you are an experienced developer or a newbie in web design, everyone will enjoy the service which allows to get everything and at once to complete the website building process.
Let's dig deeper to see who exactly will benefit from this ONE web development kit.
Freelancers, developers, designers. If you provide digital services, you can choose a certain number of high-quality, cool products from ONE subscription service and provide services to your clients. This is a perfect source of products for creating websites, business cards, templates, design elements, etc.
Entrepreneurs who are concerned about building a professional website to promote their brand.
Bloggers will find ONE membership extremely useful for creating beautiful blogs with the help of a great choice of WordPress themes.
What About Pricing?
ONE membership by TemplateMonster offers one unlimited annual license. You are paying $229 per year ($19 per month) to get access to the unlimited number of templates, plugins, graphics during the year. In addition, you will get unlimited installations, 24/7 technical support, and regular updates.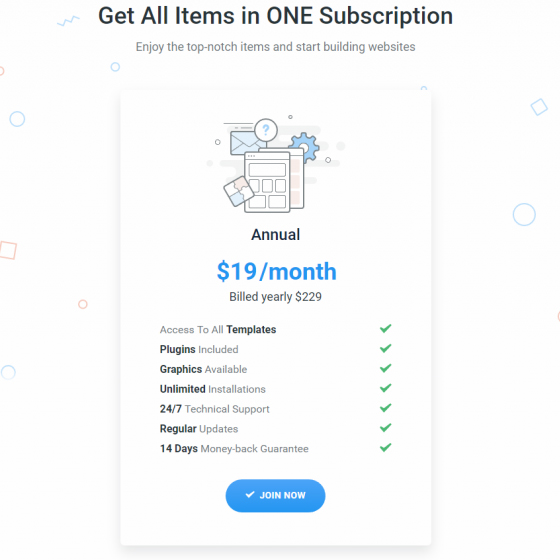 Only secure payment methods are used for your safe shopping experience:
The payments are processed in a Level 1 PCI compliant environment.
You are welcome to pay with Visa, Mastercard or PayPal.
Canceling your subscription is quick and hassle-free. Within 14 days after the day of your purchase, you can request a cancellation and get your money back. It is important to understand that cancellation is possible if you have not downloaded any products yet.
The following products are available in the subscription offer.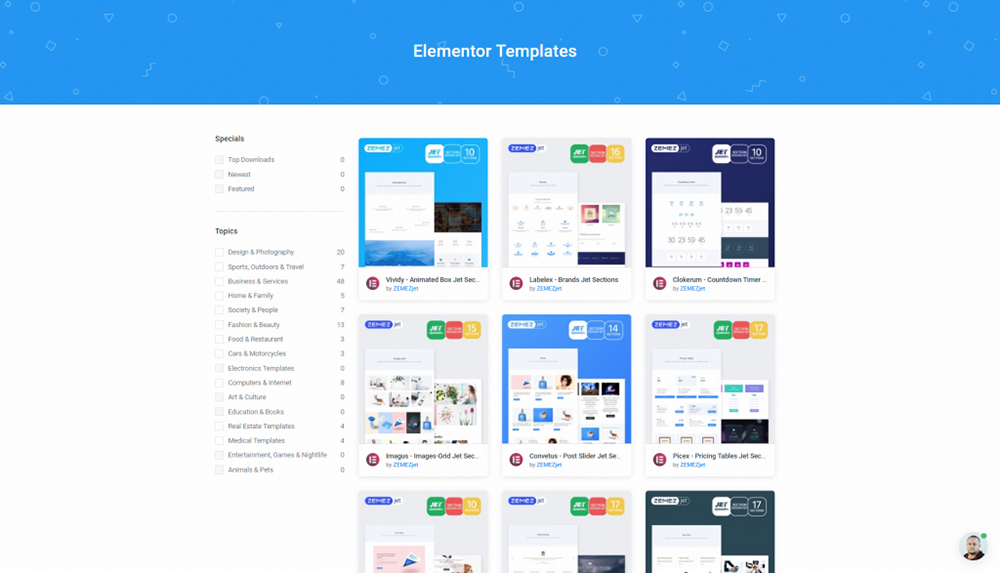 WordPress

WordPress Themes
WooCommerce Themes
Elementor Templates
WordPress Plugins

Plugins
PrestaShop Modules
WordPress Plugins
E-commerce
Magento Themes
OpenCart Templates
PrestaShop Themes
Shopify Themes
VirtueMart Templates
WooCommerce Themes
Graphics
PSD Templates
Corporate Identity
Logo Templates
Illustrations
After Effects Intros
Certificate Templates
Social Media
Presentation Templates
PowerPoint Templates
HTML Templates
Landing Page Templates
Website Templates
Newsletter Templates
Resume Templates
RU HTML Templates
CMS Templates
Joomla Templates
WordPress Themes
WooCommerce Themes
Elementor Templates
Moreover, you will be able to benefit from some extra services listed below.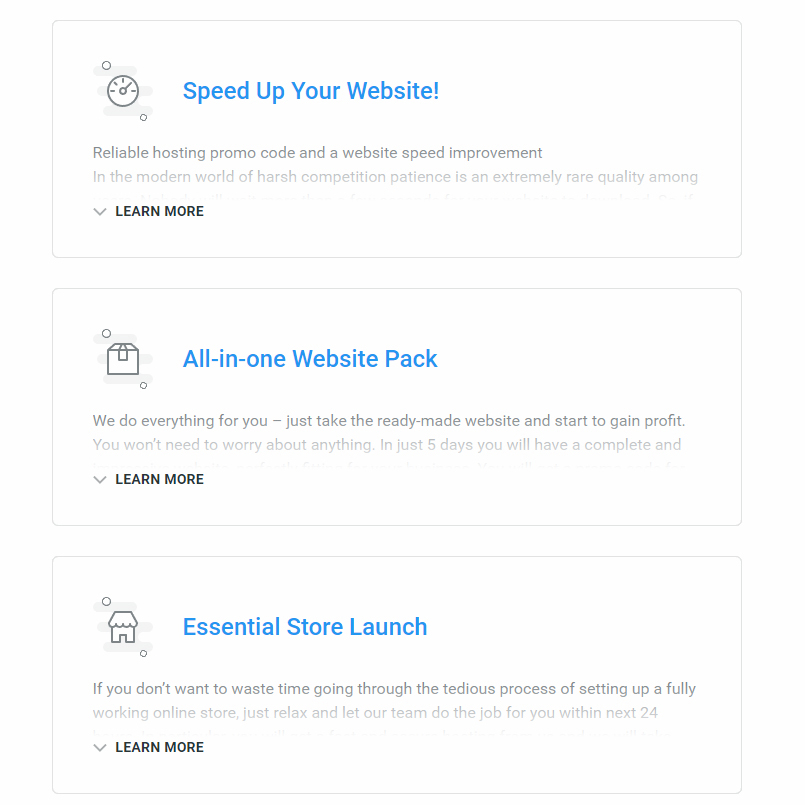 | | |
| --- | --- |
| Installation Services | The ONE membership expert team will be able to help you with the installation of extensions, themes, or plugins. |
| Hosting Services | If you are moving to a new hosting provider or you are interested in additional hosting services, an experienced team will help you with any hosting requests. |
| SEO optimization | ONE membership by TemplateMonster will be glad to offer a great package of SEO optimization services to boost your traffic and get your business to a new level. |
| Extra Customization | Creative and unique solutions are among the challenges the ONE membership team loves so much. Any extra customization for your ideal website can be easily realized. |
Licensing
The ability to access a variety of high-quality products to create websites is certainly good, but the unlimited annual license to use unlimited domains within a year makes this subscription service just a wow solution. And most importantly, after your subscription period expires, your site will not stop working, and you will continue to receive updates and plugins necessary for its operation in the future.
What About ONE Membership and User Experience?
Frankly speaking, this service is extremely user-friendly. To begin using ONE subscription service, you need to sign up. Once it is done, you will be able to log in to your account and seat downloading any product you need.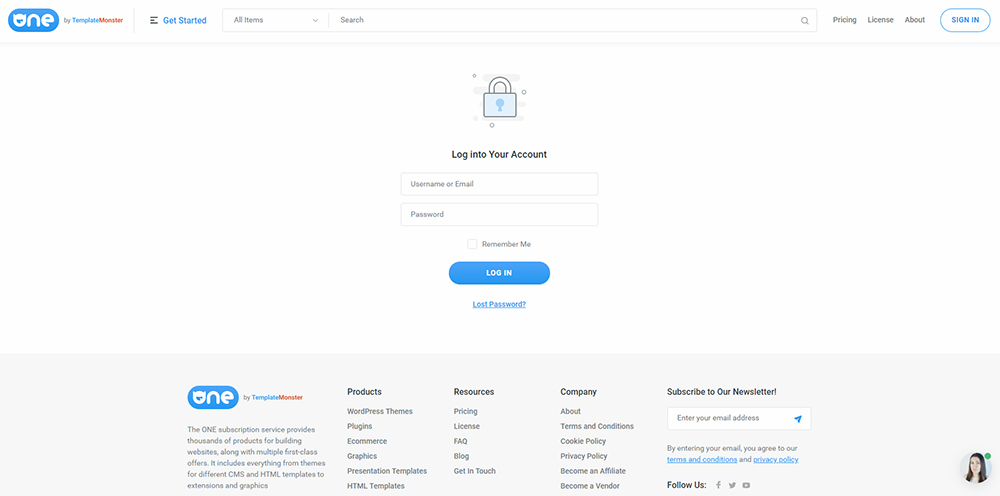 The library itself is easy to navigate and use. Choose the product you are interested in, click the 'Download' button, and choose your preferred installation option. After the product is installed, open a zip file to start working.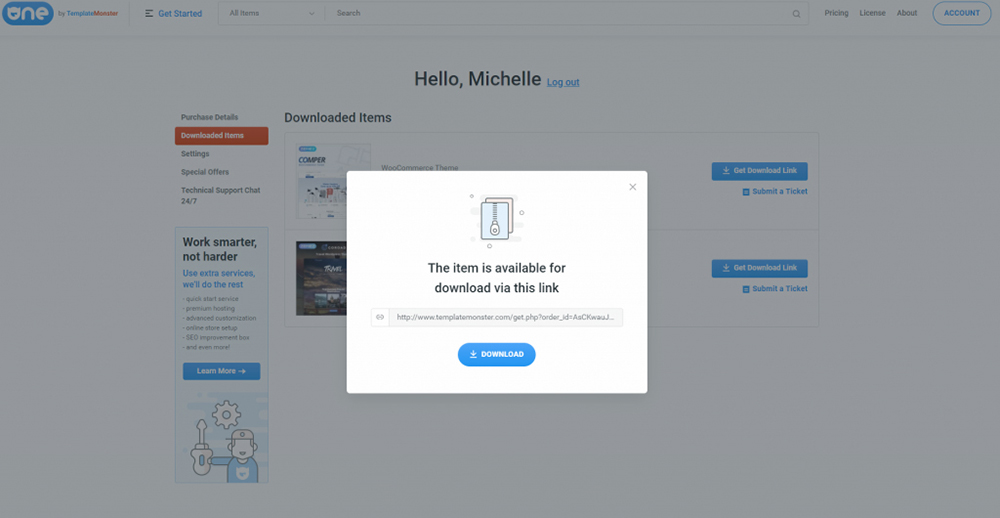 Also, the system allows to keep a track of all the products downloaded and purchase details.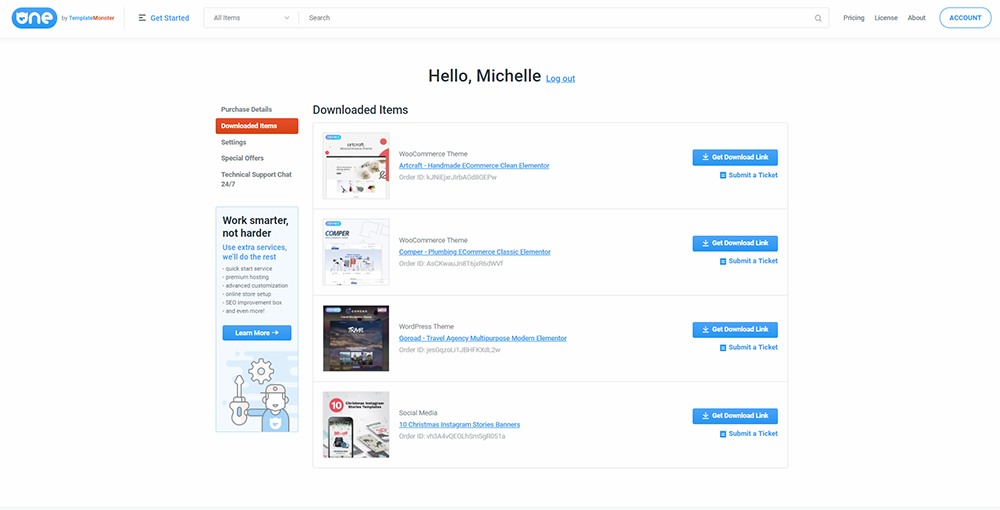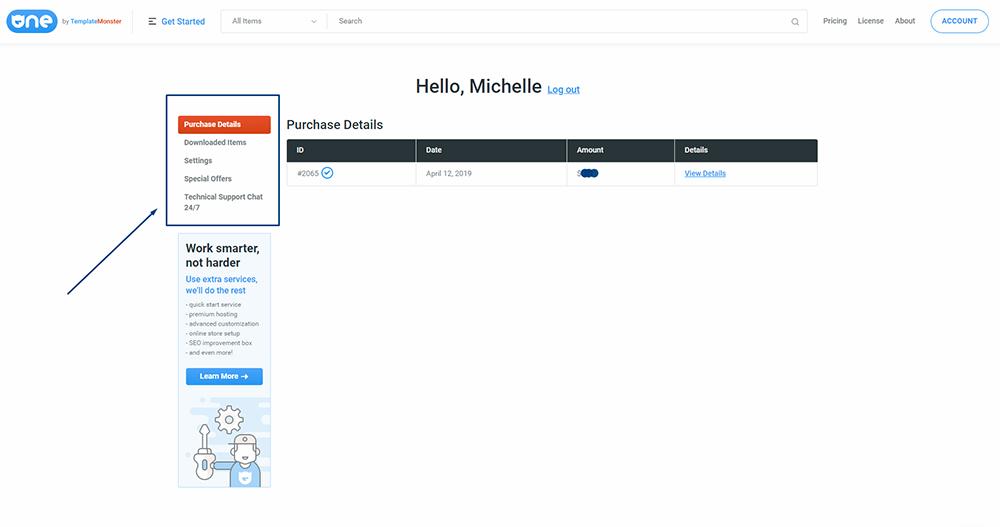 Pros and Cons of ONE Web Development Kit Membership
Pros:
A huge number of first-class products
Affordable price
24/7 technical support
An additional set of services
New product arrivals and regular updates
Win-win offer
Unlimited downloads.
Cons:
Not so many useful plugins.
Conclusion
It is difficult to stay indifferent when it comes to this ONE Membership offer. Sure thing, whether it is worth buying, everyone decides for himself. Just make the list of the products you need, check their availability in the subscription offer, and calculate the total cost. If it is more profitable to pay $229 a year and enjoy an excellent choice of the ready-made web solutions along with unlimited downloads, do not hesitate to purchase ONE membership. Hurry up to join the one and only place to get everything for creating web projects of any complexity.