Google will soon allow Android users in India to download YouTube videos and watch them offline. Along with Android One Smartphones while, Google made another announcement on Monday which is very exciting – it announced that YouTube will be available offline in India in the coming weeks. This means that people can store videos in the YouTube app when they are on WiFi and watch them later — a great benefit for times with a slow connection or re­watching videos without using up the data plan.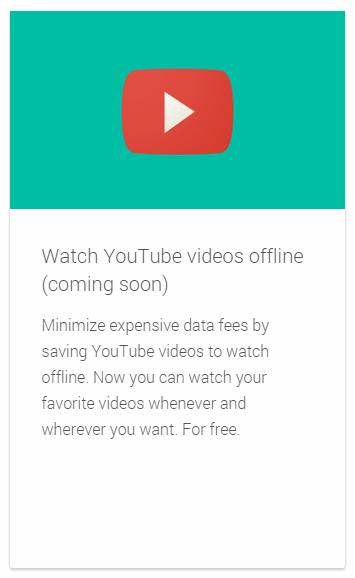 The move is significant and should make YouTube a more attractive service in India. The demand for video on mobile has been around. At the same time, some telecom providers have experimented with YouTube focused data packs that allow their stream videos at a discounted data rate. The reports suggest that 3.7 billion online videos are consumed per month in India. According to comScore, the total online video audience in India saw growth of over 70 percent in 2013 with the average viewer watching 18 percent more videos and spending 28 percent more time viewing.
Not everyone has contract plans with large or unlimited data caps, and then streaming videos simply isn't an option without incurring charges. For many of us, the best way to do this is still when you are connected to a Wi-Fi network, at home or at office.
With YouTube offline playback, Android users can store the videos from their favorite channels while they connected to the faster Wi-Fi network at home or at office, and they can be viewed at any time. It's sure many Android users outside of India would love this feature too.