We've been hearing rumors about Google Stars — Google is working on a bookmarking/favouriting service for its Chrome browser called Google Stars. But Friday, the project got a bit more real thanks to an extension the Google Plus user Florian Kiersch, who has done the majority of the digging behind the service, has leaked the Google Stars extension for Google Chrome. The Google's Stars bookmarking app showed up ever concisely on the Chrome Web Store and then disappeared again.
Google Stars is mainly aimed at designing for users to save, share, and organize Web content. It seems to allow you to "star" web pages from Chrome's address bar. Once installed, Stars is integrated into Chrome and takes over your regular Chrome bookmarks page and replaces it with a grid-like view of the sites you have already bookmarked in Chrome.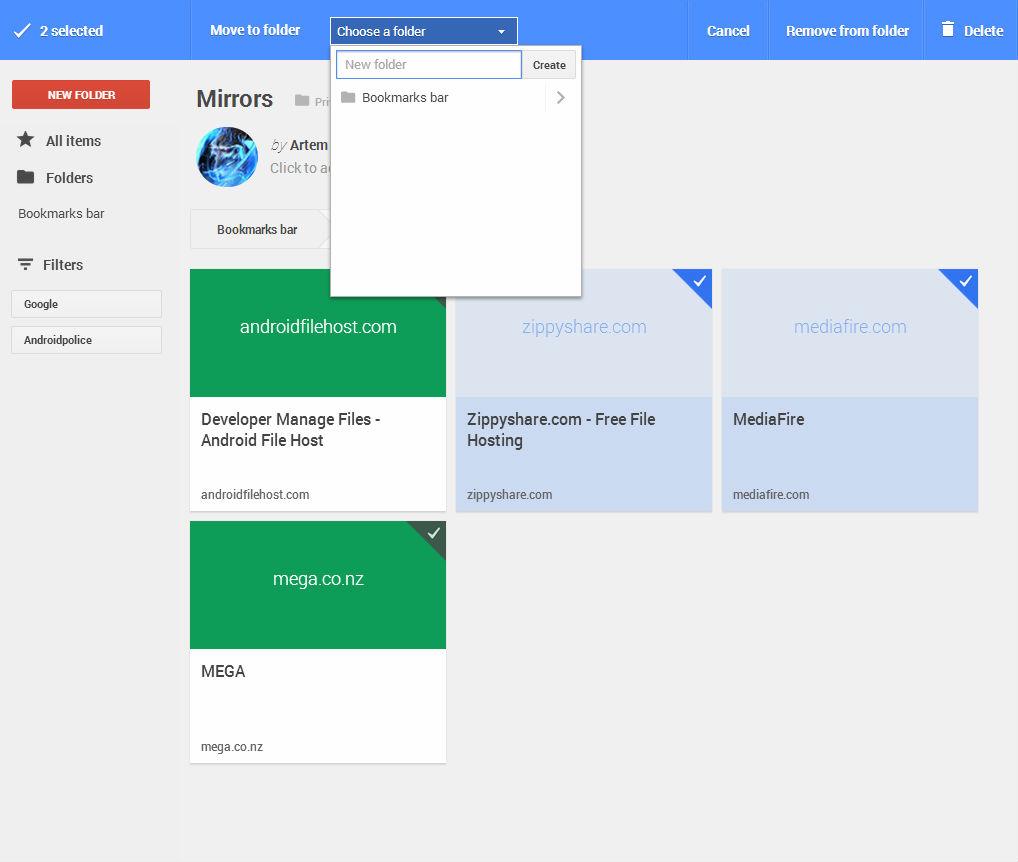 According to Engadget, The Google stars app had the following description before it was suddenly taken offline: "Google Stars is the platform where everything you're already indicating interest in is saved. Initially, these will include your Chrome bookmarks, More integrations to come!" However, The Google Stars app that leaked onto the Chrome Web Store was likely an internal version because it declared, "Thanks for dogfooding Google Stars" after installing.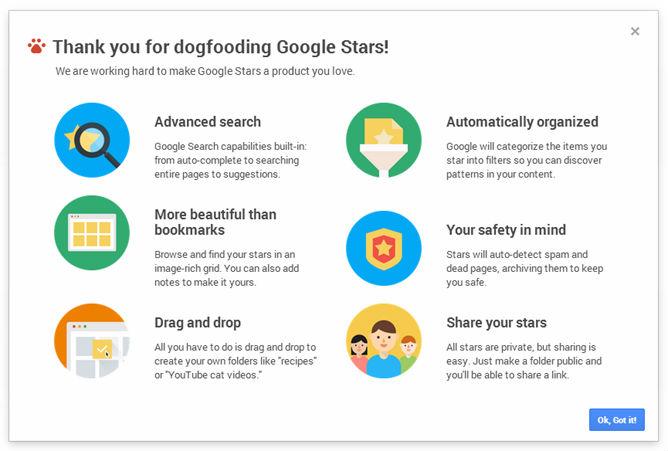 Stars will offer lots of features, to help you organize your bookmarks automatically and also it will try to categorize your items automatically "so you can discover patterns in your content." However, the "filter" section doesn't seem to work if you're not part of the dogfooding program inside of Google, so it's impossible to tell how exactly this will work.
That was fast! It appears that Google has already yanked Stars back from the Chrome Web Store. The link to the Google Stars app on Chrome Web Store is still available, but it shows up on error page when you try to visit.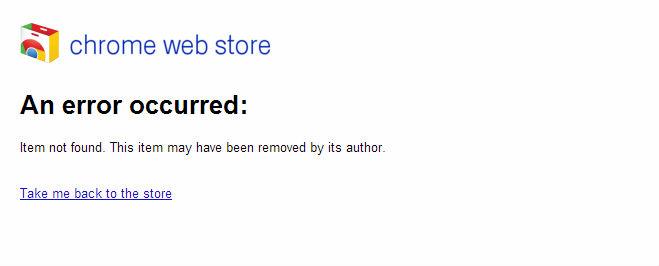 Hopefully we'll see it again soon! If you still want to play with Stars, Caschys blog is uploaded the 369KB file to CloudUp for download the extension manually. (Installing this is at your own risk, of course).