Startups have taken the tech industry by storm over the last decade, and many of them have made big names for themselves. Lyft, Uber, Bird, and Airbnb are just a few examples of businesses that have cashed in on the trend. However, not all startups have such fairytale endings.
In fact, it's estimated that over 70% of startups won't survive even ten years from their launch date. Between limited funding, recruiting challenges, and poor money management, there are tons of things that can inhibit your small business's success. If you're committed to the longevity and profitability of your startup, you're in the right place.
In this post, we'll clue you in on common startup mistakes and give you some useful tips to keep you from becoming another statistic.
Always be on the lookout for funding
Lack of funding is one of the most common and most damaging circumstances a startup can encounter. Most small businesses already run on small profit margins and getting someone to support your innovation isn't always easy to nail down. That's why it's so important for business owners to constantly seek funding.
Yes, it's important to secure some seed money at the beginning of your tenure, but it takes money to make money, so you'll need capital to keep things in motion until you really start to turn a profit. The good news is it's typically easier to get funding when you have a proven business model and revenue stream.
There are several places you can turn to for small business funding:
Small Business Administration loans
Banks
Friends and family
No matter how you finance your business, it's important to set a plan in place for repaying your lender. Missing payments or deadlines can create a negative relationship with your lender and possibly jeopardize your funding options later on.
Hire a high-quality team
Whether or not you're in the tech industry, hiring a stellar team is absolutely essential to your small business's success. Not only are your team members facilitating the work behind the scenes, but they're also your best representatives for marketing your business and recruiting new talent. But finding top-notch candidates can be a challenge, especially in such a desirable field. In addition to carefully reviewing resumes and conducting phone screenings and interviews, you might consider running background checks on final-round applicants. This additional information can provide you with the peace of mind you need to feel confident in your new hire.
Here's what comes up on a background check:
Identity verification
Criminal records
Credit report
Work history
Depending on the kind of background check you use, you might gain access to more or less information than the list above. Simply tailor your check to your small business's needs.
Know where to spend, and where to cut back
Poor money management is another area where a lot of startups run into trouble. Yes, it's cool to have an office with a ping pong table, endless snacks, and beer on tap, but is it necessary? Before spending money on aesthetics and frivolousness, consider what would most benefit your company's financial future and what your team values most.
If you're unsure where to spend money that you want to put back into the company, ask your managers or staff through an anonymous online survey.
When it comes to cutting back on expenses, try to choose items that will have the least amount of impact on your bottom line, but also be aware of what will affect your clients and staff members. Making unfavorable choices could result in deflated morale or more financial hardship.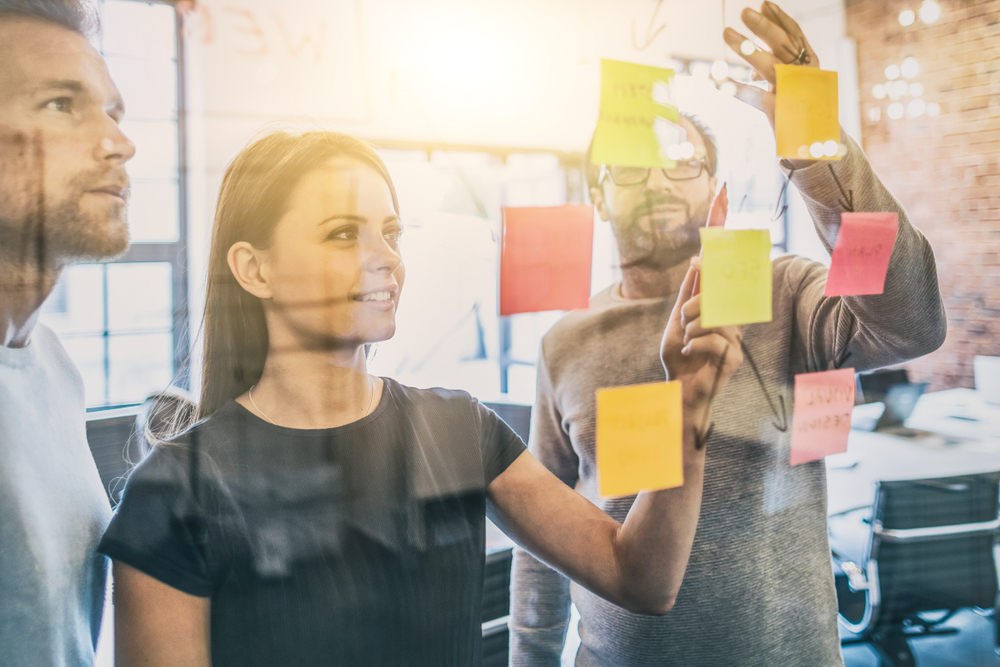 Be open-minded
When it comes to improving the productivity of your startup, it pays to listen up. As a business owner, it's easy to separate yourself from the daily motions that your employees go through to get the job done. And that's okay! You have tons on your plate already, so encourage your staff to come to you with ideas for how you can improve workflow, morale, and profitability. Ask them to present their ideas with some evidence, a solution, and cost so that you can assess what's possible. And most importantly, don't be afraid to give their ideas a go! You hired them to be experts in their field, so give them the benefit of the doubt when you can.
Have a successful startup story of your own? Share your tips in the comment section below!