Video conferencing is now an established part of working life.
54% of workers in the United States report regularly engaging in them!
The popularity of video conferences isn't surprising. After all, they're convenient, save time, reduce travel, improve inter-team collaboration and cut costs down too.
From a business and communication perspective, they make total sense. However, that doesn't mean they're without their challenges. Indeed, obstacles include explaining ideas or delivering pitches and presentations without visual aid.
Simply, nobody can see what you're talking about!
The solution? Learning how to screen share. This revolutionary conferencing tool solves each of the aforementioned problems. By sharing your screen with the group, you can show them anything you're describing, thereby delivering your message with visual assistance.
Mobizen is beneficial when you have to transfer large files or you have situations where you have to use your phone and PC simultaneously. Download from Fileproto.com.
Want some tips on how to do it? Read on to discover 7 key screen sharing tips.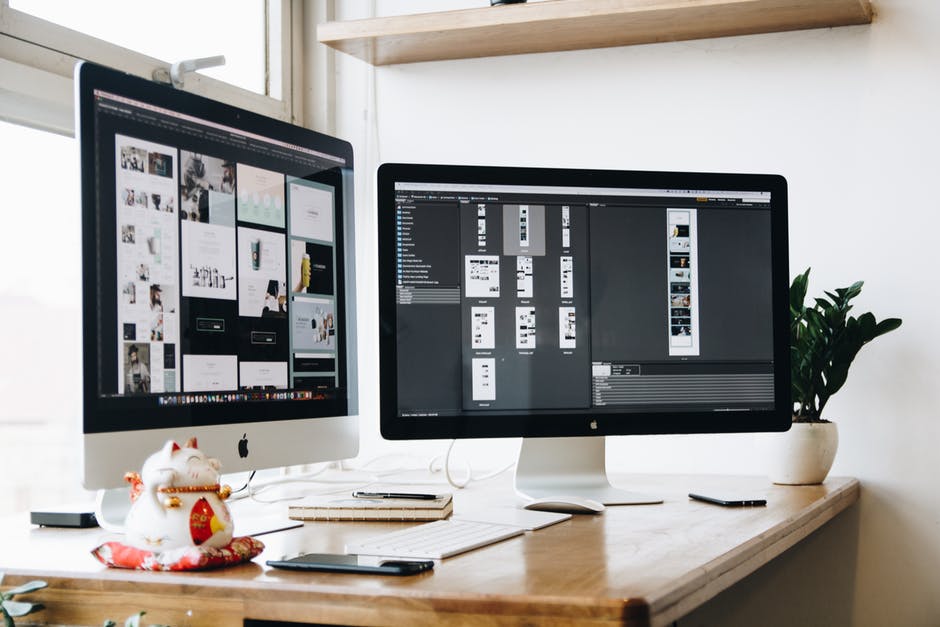 1. Prepare Your Screen In advance
Screen sharing tip number one:
Get everything set up in advance to avoid time-consuming (and potentially embarrassing) mishaps.
Take the example of someone delivering a presentation via the call. The sensible approach would be to get everything up and running beforehand. They'd start the presentation, check the slides work, open up any links, and verify all software programs and functioning.
In the process, they'd close down any incriminating tabs and programs. Let's face it, you don't want your boss seeing the cat videos you've been watching while 'preparing' for the presentation.
Even the best screen sharing software in the world won't protect you from those ramifications!
2. Turn Off Notifications
Here's a similar point that's worth making:
Remember to switch off the desktop notifications you usually have in place.
For various reasons, these can be a real nuisance to anybody trying to screen share. Firstly, you might not want other people seeing your personal notifications! Secondly, they're usually an unwelcome distraction to people viewing your screen.
Finally, you have to faff around in the middle of the call to turn them off. That's both unprofessional and a sure-fire way to lose the flow you'd established.
Do yourself a favor and turn them off in advance!
3. Do a Trial Run
This tip isn't just a rehash of the first two.
Yet it is something else to do before a video conference in order to ensure it runs smoothly.
This time, though, we're talking more about your personal role to play in proceedings. Have you ever shared your screen before while delivering some key information/pitch/presentation?
It's worlds apart from doing the same job in person. We know it sounds easy- you just share the screen and deliver the message, right? Well, yes. But, without any practice that's far easier said than done.
For one thing, you're on screen. Anybody uncomfortable talking to their computer is likely to feel awkward and fumble their words. Worse still, the delivery can become boring if you end up just reading what's on the screen.
Practice makes perfect! Get used to screen sharing before you have to do it in a call of actual importance.
4. Don't Forget Your Environment
We've all seen clips of people on a conference call in their home with something funny going on in the background.
Little do they know that their dog's up to no good behind them. Perhaps there's just some strange or unexplained decoration on the desk or wall behind them. Or, maybe their children start singing, shouting, or otherwise being loud in the background.
Either way, their environment causes a world of problems that fail to leave a good impression. The lesson is clear: conduct your calls in a clean, neutral and distraction-free location!
5. Use High-Quality Software
This tip is more logistical in nature.
Basically, don't skimp on the screen sharing software you use.
Now, there are many screen sharing applications and programs available. And, as you can imagine, not all of them are made equal. In fact, there can be a huge disparity between the best and worst alternatives.
Everything from the features and ease of use to the pricing plan comes into play. It's your job to find the most suitable piece of software for your team. Thought some options (like Skype) are free, you can expect to pay more for higher-quality options.
6. Make Sure Everyone Understands the Software
You might have a solid grasp of the video conferencing software you're using.
But does everybody else?
If not, then you can guarantee it'll cause disruption to the call itself. People might not how to view your screen, accept your invitation, or share their own screen with you.
Imagine having to explain all that while delivering a pitch or presentation. It wouldn't be the smooth outcome you were hoping for.
Resolve the issue by providing training to team members in advance. You could also think about putting together a user guide for the same purpose. That way, you can rest assured that future video conferences will proceed with greater ease and fluidity.
7. Make Sure the Internet Works
This one almost goes without saying.
We'll say it anyway…
It's of vital importance that you have a functioning internet connection. It's simple: no internet, no video conference! Moreover, the connection should be strong, secure and reliable at all times. Online tools and sites like Best satellite options can help streamline the process and narrow down your options. You can quickly find the right satellite internet solution for your needs, and feel confident about your decision.
There's no room for a dodgy Wi-Fi connection that keeps cutting in and out. Few things are more frustrating than trying to have a crucial business meeting, only for the internet to let you down.
Worse, imagine delivering a pitch or presentation! A lack of internet is a rookie error that would hamstring your attempts to educate and impress.
Exactly How to Screen Share Like a Pro!
Video conferencing is a daily occurrence for countless workers around America.
However, for all manner of essential business tasks, the success of a video call is largely determined by the ability to share screens. After all, as the old adage goes, a picture says a thousand words!
Knowing how to screen share provides a visual component to what would take exponentially longer to express in words alone. Hopefully, this post has revealed the top tips to help you do it effectively.
Want more articles like this one? Search 'video' on the website now!