1. Introduction
2. Best 10 Jet Family Plugins For Elementor Page Builder
3. JetBlog
4. JetElements
5. JetTricks
6. JetEngine
7. JetReviews
8. JetParallax
9. JetMenu
10. JetTabs
11. JetWooBuilder
12. JetBlocks
13. Last Word

Introduction
In recent times, Elementor has gained so many followers that it has got alongside with Beaver editor. In my humble opinion, it has even beaten another popular drag-n-drop editor called Power Page Builder. That is why the developers have decided to create a set of premium add-ons for Elementor in addition to already existing free plugins available at WordPress.org. Wonder what benefits you'll get using them? Um, let me think about it. Unlimited support, constant free updates, extended functionality, and ease of use. Do you still want me to go on with the rest of steep characteristics? Being in your shoes, I would not hesitate to prefer premium plugins to free ones. They are worth their money.
Best 10 Jet Family Plugins For Elementor Page Builder
1. JetBlog – Blogging Package for Elementor Page Builder WordPress Plugin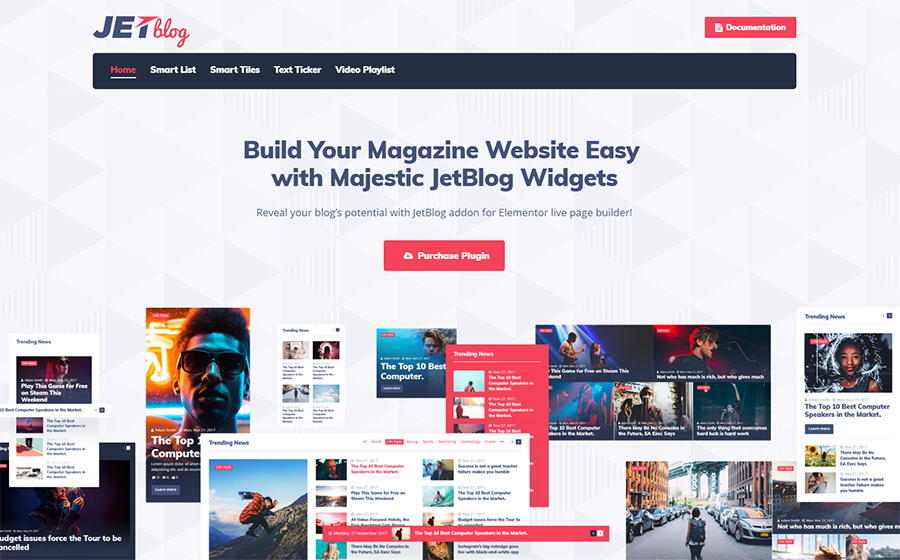 JetBlog is one of the add-ons specifically developed for Elementor Page Builder. Making use of its steep features, you will be able to display your blog posts in the most striking way.
Smart Module Set.
Responsive Layout.
RTL Support.
Video Playlist integration.
2. JetElements – Addon for Elementor Page Builder WordPress Plugin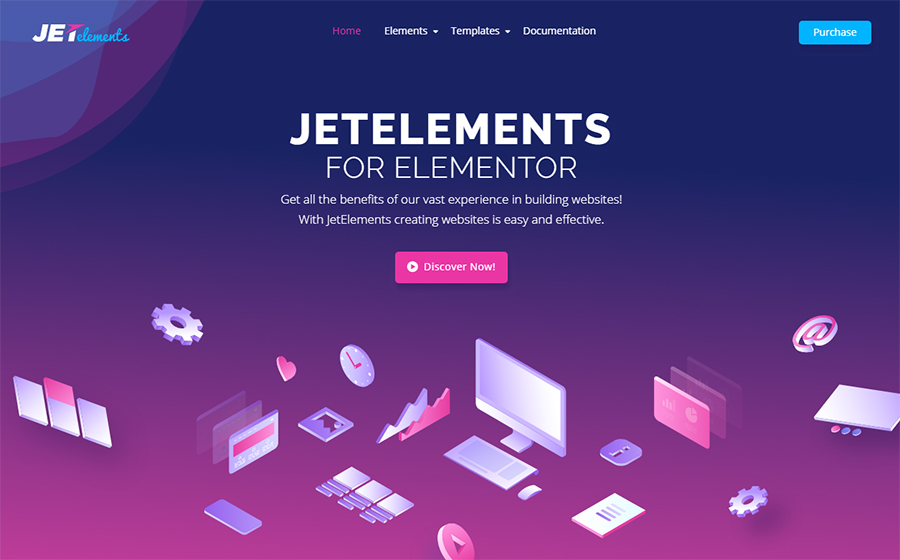 JetElements is a best-selling Elementor plugin that enables creating various blocks, modules, pages, and other sections. It is a highly functional and comes with the following features:
WooCommerce Elements integration.
Table & Weather Widgets available.
Contact Form 7 compatibility.
WPML compatibility etc.
3. JetTricks – Visual Effects Addon for Elementor WordPress Plugin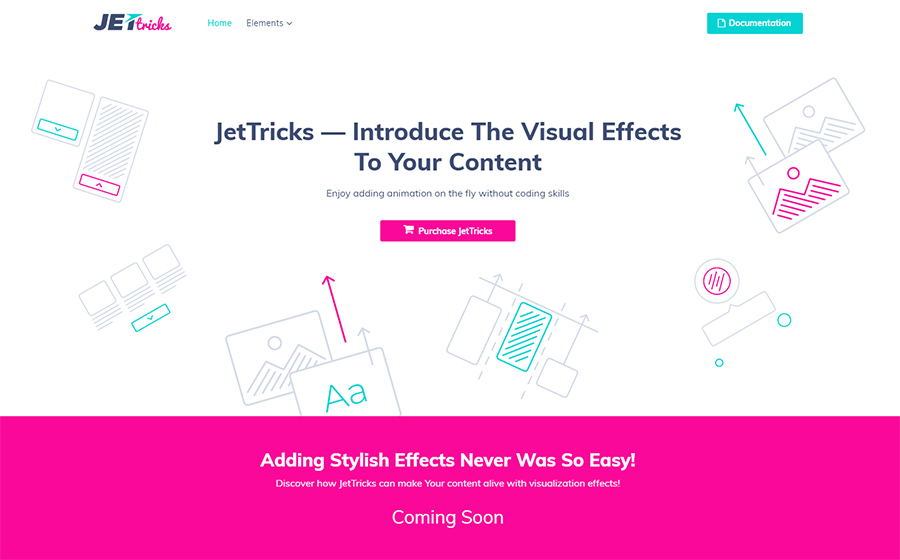 If you are to create eye-catching visual effects on your Elementor WordPress theme, JetTricks plugin is right what you need. To see what you'll get out of the box, check out the key features further:
Codeless Customization.
Unfold function.
Show More button.
Hotspots and more.
4. JetEngine – Adding & Editing Dynamic Content with Elementor WordPress Plugin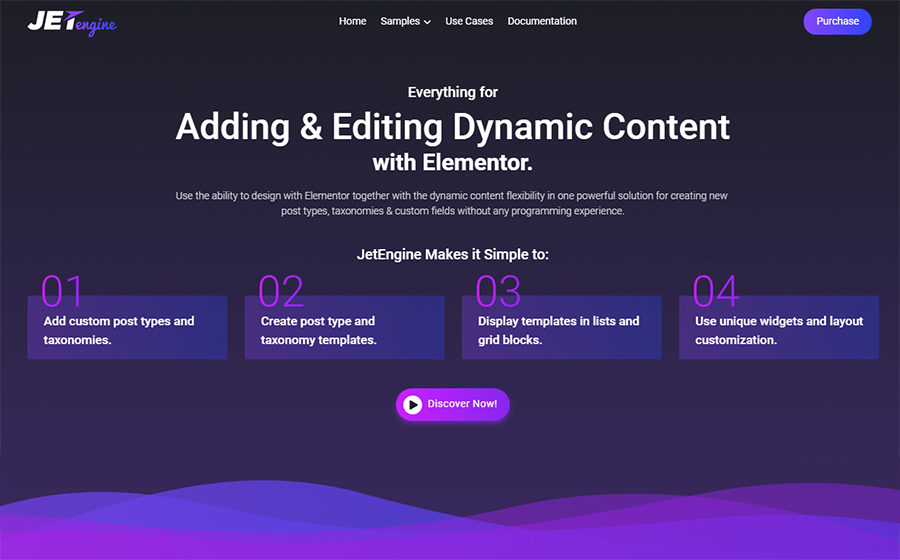 JetEngine is a plugin that will help you create custom post types and taxonomies, and apply templates built with Elementor to them. The add-on provides multiple instruments for easy and fast editing, such as:
Dynamic Field, Data, and Image widgets.
Dynamic Repeater widget.
Listing Grid, Masonry, and Justify layouts.
Ready to work with Archive template.
5. JetReviews – Reviews Widget for Elementor Page Builder WordPress Plugin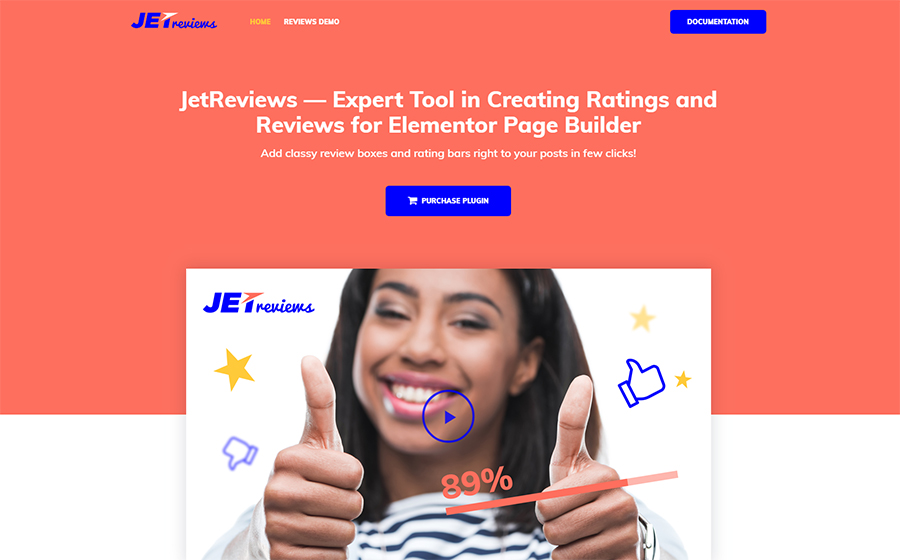 JetReviews add-on is necessary if you want to add rating bars or review blocks to your website built with Elementor. Among the elements included in the package, you will find the following:
Review widget.
Fascinating Typography.
WP Review compatibility.
Vivid colors etc.
6. JetParallax – Addon for Elementor Page Builder WordPress Plugin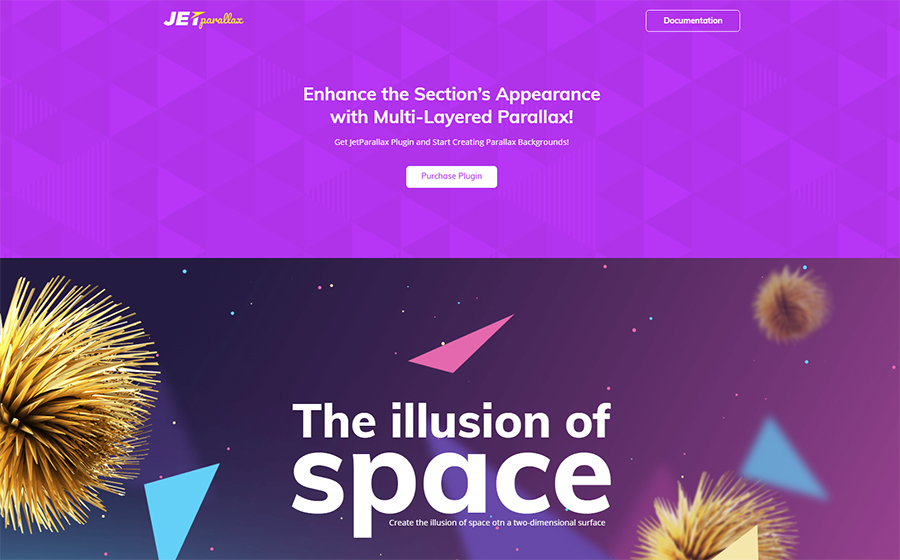 Creating an illusion of space in 2D environments of your website has become even easier thanks to JetParallax plugin. Utilizing the following features you will be able to apply a spectacular background to your site:
Multiple Parallax Layers for use.
Versatile Animation Speed.
Hover & Scroll Behavior Type.
Custom Position Settings.
7. JetMenu – Mega Menu for Elementor Page Builder WordPress Plugin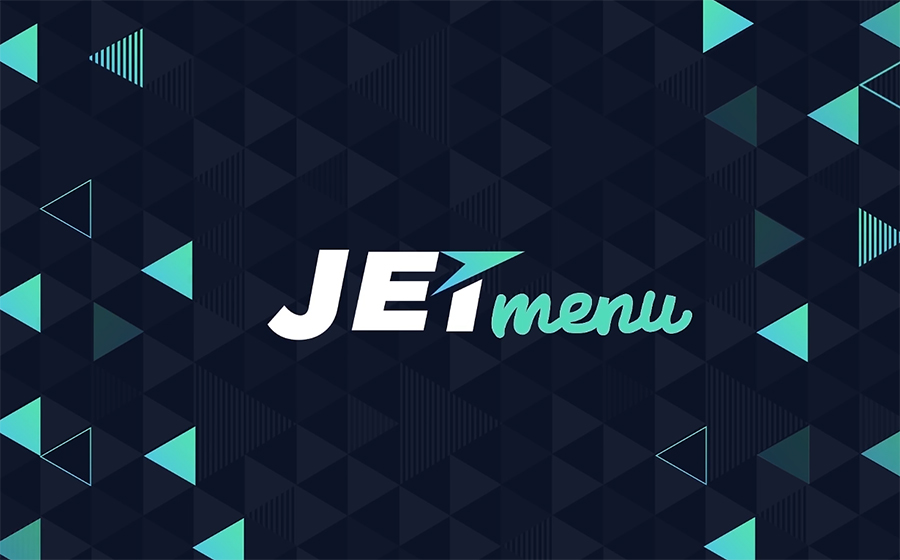 Have you ever dreamt about creating magnificent menus on your own? With JetMenu add-on and features it comes with, your dream has finally come true:
Vertical Mega Menu.
Compatibility with Avada, BeTheme, and Enfold WP Themes.
Multiple distinctive Modules.
Simple & Intuitive UI.
8. JetTabs – Tabs and Accordions for Elementor Page Builder WordPress Plugin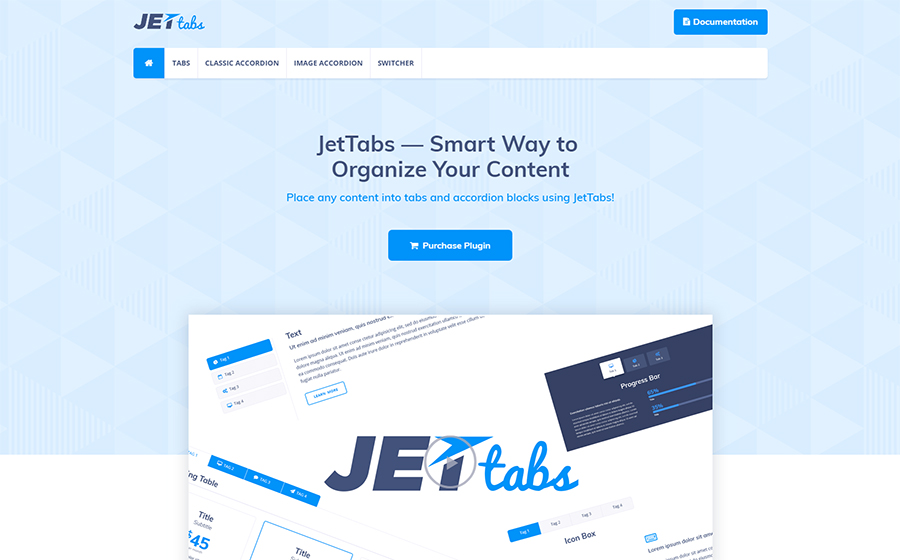 JetTabs is an easy to use plugin created to help you implement exceptional tabs and accordion blocks to your WordPress website built with Elementor. It comes with the outstanding features which you can find further:
Tabs & Switcher widgets.
Classic, Vertical, and Image Accordion widgets.
Vertical & Horizontal Layouts.
RTL Support.
9. JetWooBuilder – WooCommerce Page Builder Addon for Elementor WordPress Plugin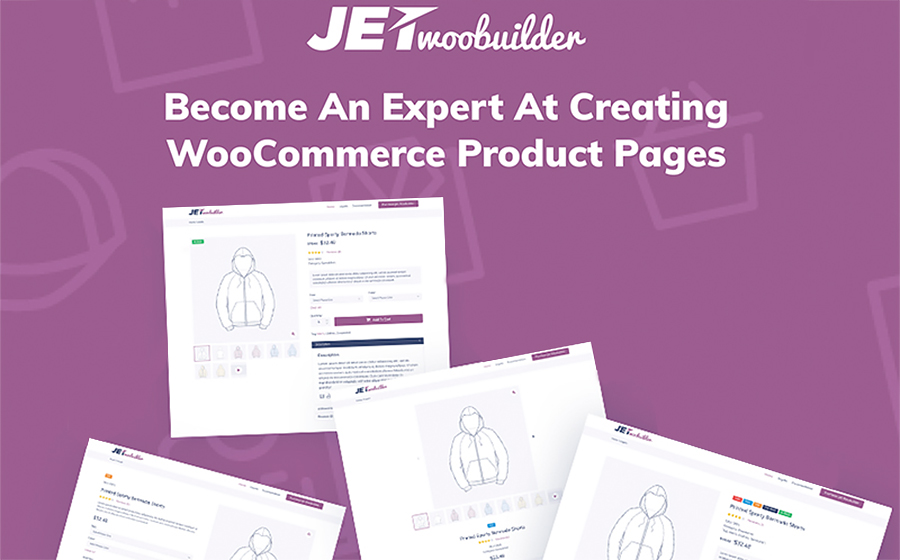 JetWooBuilder is a must-have add-on if you've decided to move your store to the web. The following features available in the package will help you develop your business online and make it more profitable:
Categories & Product Grids widgets.
Products List & Taxonomy Tiles widgets.
Product Page Layouts.
Shop Page widget.
10. JetBlocks – Elementor Header & Footer Widgets WordPress Plugin
JetBlock Elementor plugin is perfect for implementing headers and footers to your website. With the following features, you will also be able to apply your logo, navigation menu, shopping cart, different kinds of web forms to them:
Authorization Links.
Hamburger Panel.
Search Bar & Breadcrumbs.
Sticky Sections etc.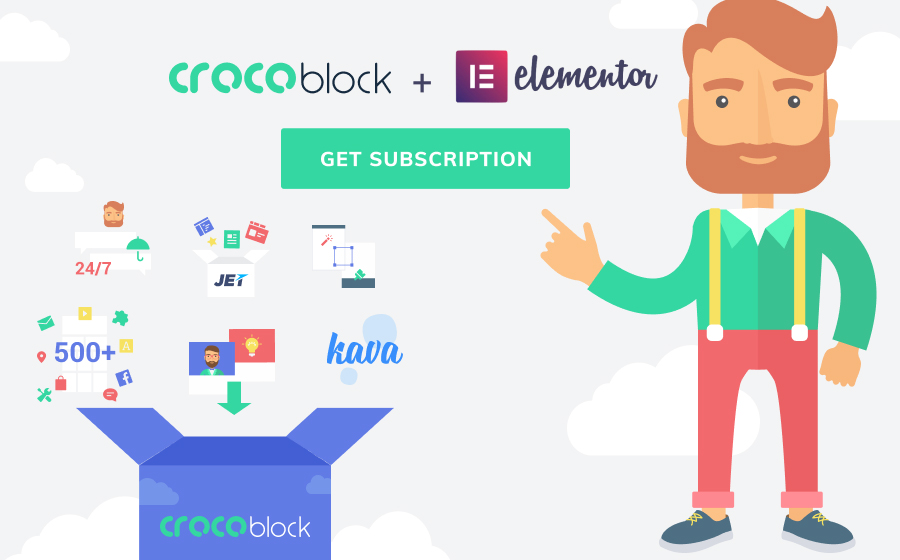 If you feel like you don't want to waste time surfing the Internet in seeking for additional plugins and feature-rich templates, and exploring the documentation, I have something special for you here. It is CrocoBlock – an all-in-one subscription service which provides you with a free access to premium plugins and multiple contemporary templates. You will discover over 1000 sections, multiple pre-designed pages for Elementor, Jet family plugins etc. By the way, the last ones enable implementing the modules, blocks, and sections which are not available in standard Elementor package. Besides, you'll get three options for installation, about 30 different skins, Magic Button functionality, and 24/7 helpful support. To sum up, this services is quite a good idea for those appreciating their time and choosing to get everything from one place.
Last Word
Building a website has been painstaking and required coding knowledge for a while. Only technical experts could cope with website developing. Yet, the time passed by and the web world experienced a variety of drag-n-drop page builders which enabled codeless and hassle-free customization. Striving to simplify the overall process of website building the developers constantly create new web products. As of now, Jet plugins created for Elementor builder seem to be the latest product in this chain. I can state, with no doubts, that they really make site editing and customization easy and fast. In the long run, it's become not mandatory to have coding skills to launch a website as pros do.