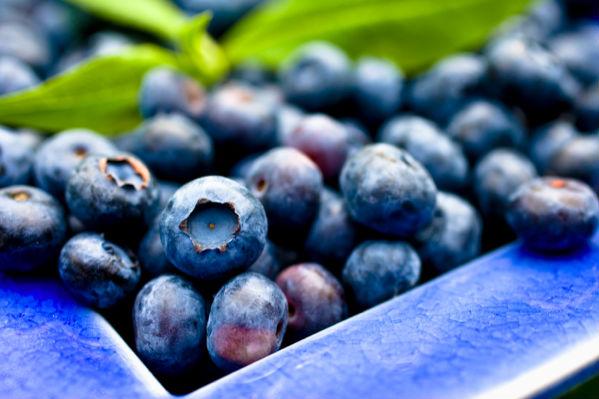 The Best WordPress Gallery Plugins
---
Gallery Plugin is an important aspect of many blogs and websites today. It allows you to showcase photographs, illustrations, screenshots, videos and more.
WordPress introduced a gallery option into their core way back in 2008 with version 2.5. Several features have been added to the WordPress gallery over the years, but the functionality is still limited in many respects.
That is why many WordPress website owners use a plugin to power their gallery instead. There are many excellent free and premium gallery plugins available in the WordPress repository. However, in this article I would like to show you some of the best gallery plugins what you are looking for?
In this collection, I've listed the best WordPress gallery plugins, which helps you to display your images for maximum effect on your blog or website. I hope you enjoy the list. We are constantly updating this article with more gallery plugins.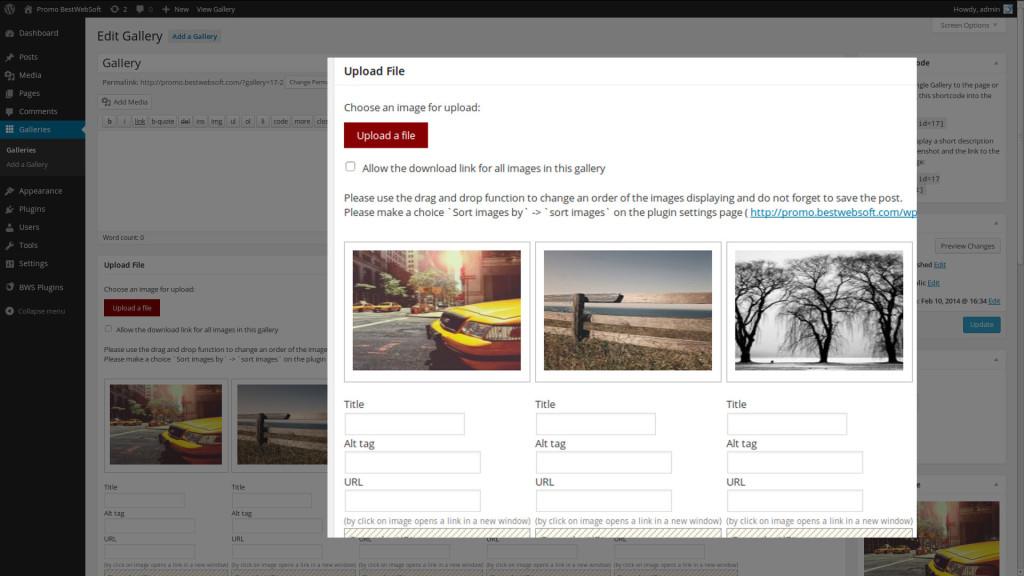 Gallery is an easy to use gallery plugin that allows you to add as many galleries as you want into your website. You can create any number of albums in a gallery and add descriptions to each album. The settings page allows you to change the size of album cover thumbnails and photos in the album and also choose a number of pictures to display in one row in the gallery album.
A slideshow can also be enabled from this area and you can define the way that images are arranged. You can be inserted galleries directly into your posts and pages using shortcodes. If you want more features, a pro version of the plugin is available for $20. It offers additional styling options and like buttons for FaceBook, Twitter, Google+, and Pinterest.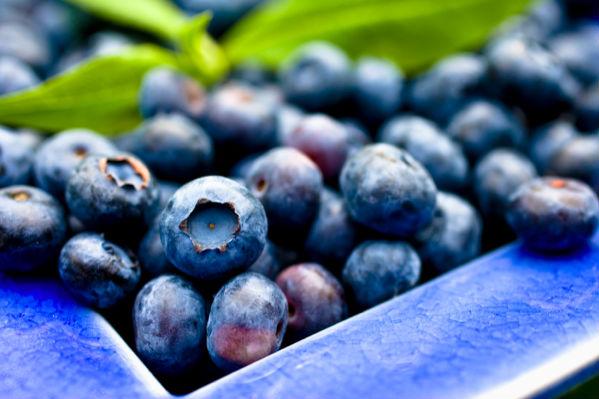 NextGEN Gallery is a very simple to use gallery plugin with nearly ten million downloads. NextGEN is one of the most popular WordPress plugins ever released and is packed full of features. You upload your images into a gallery and then assign the gallery to an album. Images can be uploaded directly from your computer or imported from a directory on your domain. The gallery modification page allows you to change settings like gallery name, description, and the page the gallery links to.
Once you have activated NextGEN Gallery, you will see its icon in your post editor. Clicking the icon allows you to choose from image thumbnails, a slideshow, and albums are inserted into the content area. Additional settings are available for thumbnail galleries and slideshows. Both styles comes with the options for controlling size, style, controls, transitions, timing, lightbox effects, and more.
If you want more features, there are two premium version of the plugin is available like NextGEN Pro and NextGEN Plus. NextGEN Plus is available for $39; it offers many more gallery types, commenting, social sharing of images, and deep linking directly to images. NextGEN Pro is available for $79; it is especially designed for Ecommerce. That means photographers can easily sell their work directly from their WordPress powered site.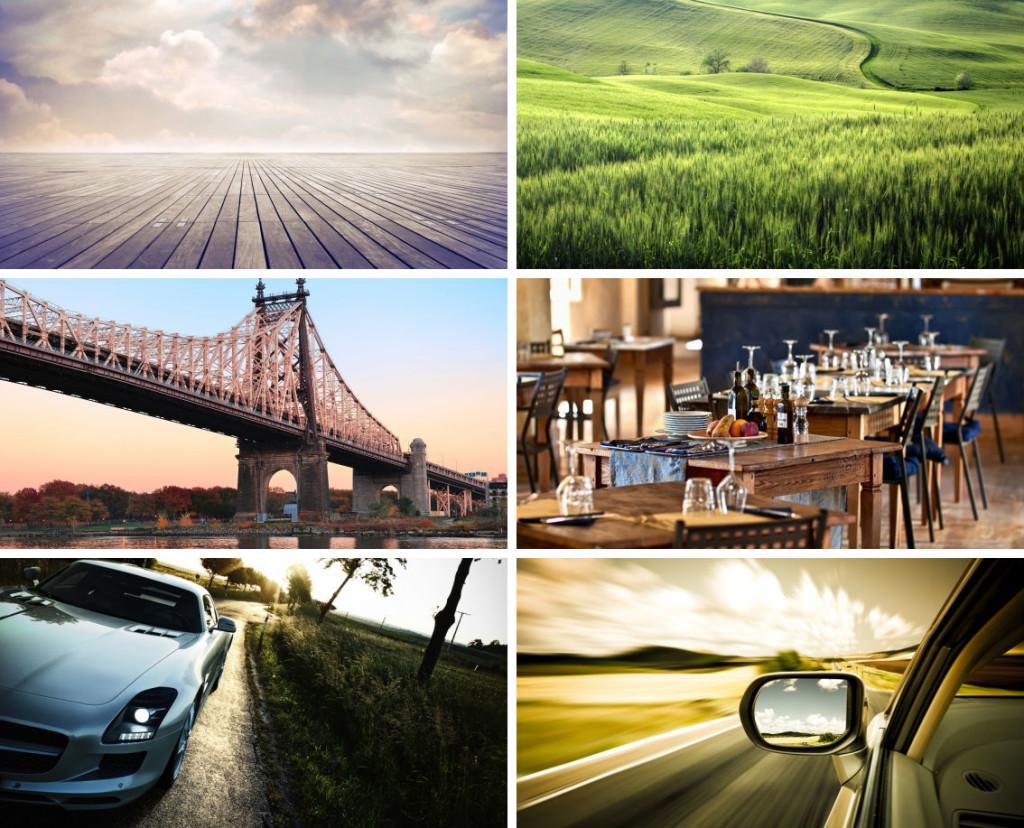 Envira Gallery is a versatile gallery plugin for WordPress that allows you to insert beautiful image galleries into your website easily. You can create global and post dependent responsive WordPress galleries that can be exported and imported anywhere. This plugin is extremely fast, and unlike some other popular gallery plugins. It is built with an incredibly slim but powerful codebase that is optimized for performance.
Once the plugin has been activated, you will see its "Add Gallery" button in your post editor. Clicking the button allows you to choose a gallery and then click on the "Insert Gallery" button to add it to your post or page. Inserting a gallery will add the shortcode for the gallery into your post. This shortcode can be added directly by simply copying the shortcode from the overlay that was displayed after you published the gallery. And also you can add galleries easily by remembering the gallery ID or gallery page slug.
The free add-ons like protection, slideshow and CSS are available to everyone. A gold license of the plugin is available for $99. It offers updates for unlimited websites, unlimited galleries, documentation access, priority email support and access to advanced add-ons like supersize, fullscreen and deeplinking.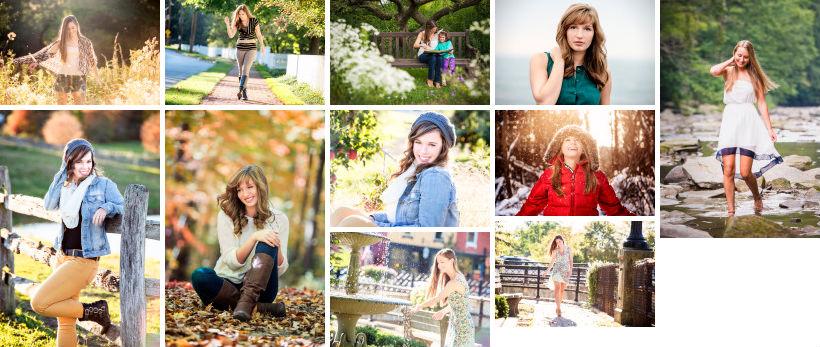 SharePrints is an easy to use gallery plugin that allows you to create beautiful responsive galleries, which will display perfectly across all devices and screen sizes. It offers seven types of galleries, unlimited images & galleries, commenting, enable protection against downloaders, social sharing of images, enable full screen mode and deep linking directly to images.
Full Details | Price: $39+