Getting Flashlights For Camping
Flashlights are still often the go-to type of light to carry with you on the go, despite the increasing popularity of headlights. This might be due to the fact that flashlights are handheld, giving you better control and precision of the light, and provides the strongest beam of light that is also portable. This can come in useful when you are trying to use light as a signal, especially when you are out in the open.
In order to choose the right flashlight for your next camping trip, there are a few features and aspects of a flashlight that you should take into consideration before coming to a decision.
For instance, if you are someone who enjoys walking long distances similar to the hikes that you can find in this long trail guide then it is important that you choose a flashlight that can last. Besides, no one wants to be plunged into darkness due to a faulty flashlight when on a long-distance hike. So, what can you do to make your next camping trip as safe as possible?. The expert camper has more camping tips and tricks.
Factors to Consider
There might be several considerations to keep in mind when choosing a flashlight but some of the more essential factors to consider are a flashlight's battery life, its light output, as well as its size and weight. Flashlights come in a wide price range, from as low as $20 to over as much as $200, and the differences between an expensive one from an inexpensive one might not be obvious at first sight. For example, the more expensive flashlight could be the exact same size as a cheaper one but have a better quality lightbulb. One with better battery technology or additional features like water or impact resistance can also result in a higher price.
When checking out a flashlight at a physical store, be sure to see how the switch turns on and off and determine if it best suits your needs, the ease of changing batteries, as well as its overall feel.
How Well Does Your Flashlight Perform?
The basis of testing all types and models of flashlights are based on the ANSI FL1 standards, which was first introduced in 2009. Testing out flashlights in a standardized manner would give you some assurance of the quality of the flashlight. A significant number of big brands would include information on their flashlight's performance on the packaging, even though testing and compliance are not mandatory.
The first test is the light output of a flashlight, measured by the intensity of light that is emitted from a flashlight while on its highest brightness setting when new batteries are fitted. This is measured in lumens and this performance data can also be presented for several different light settings. Generally, the light output would either decrease slowly over time or see a sudden drop after remaining fairly constant after some time. However, do note that this measure alone is insufficient in determining the flashlight with the best light output as other factors like distance and environmental influence all play a part in the effectiveness of the light. Generally, the range can be from 20 to 3500 lumens.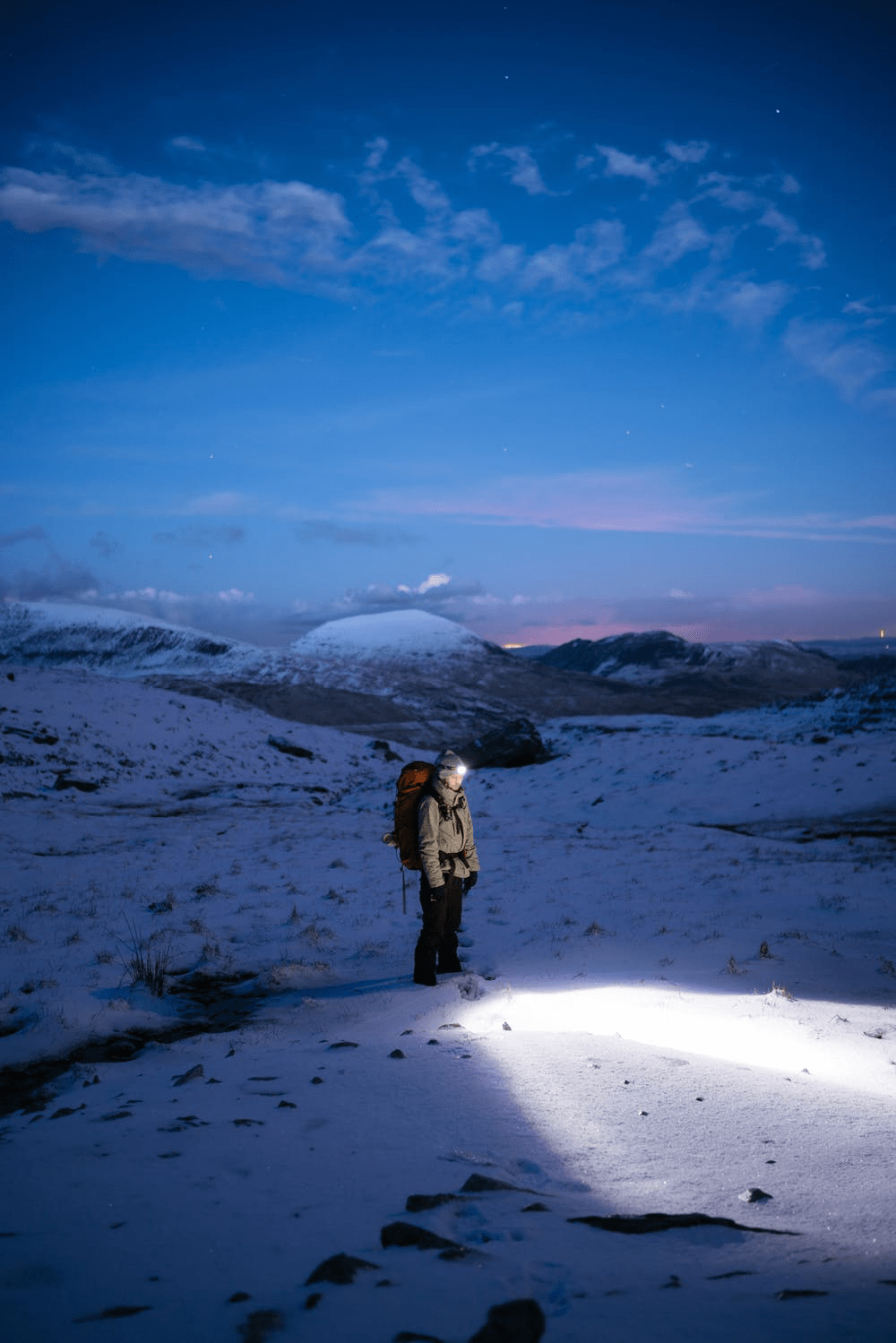 Next, beam distance (in metres) is also measured and this reflects the distance by which the light is able to shine before it is only as bright as that from a full moon. Full moon illumination is the benchmark for what is considered careful and safe outdoor travel. It is important to note that this distance would differ, depending on the brightness setting.
Another measure is the run time, which is quantified in hours. This determines the amount of time it takes for the light output to fall to 10% of the output when new batteries are used. Often, there would be a different run time for the respective light setting and this is best illustrated in a runtime graph.
Impact resistance measures the sturdiness of a flashlight, by dropping them repeatedly for around six times on concrete at the rated distance. Measured in metres, this ensures that the flashlight is still usable after accounting for accidental drops during its usage. Thus, this does not include a test of resistance for a flashlight being damaged in other ways such as being struck against other objects.
Lastly, it is the water-resistance measure. This measure is especially informative if you are intending to use your flashlight in rainy and wet environmental conditions. This is measured with the IPX system, which shows the degree of splash resistance from different angles, as well as how well it is able to survive being submerged underwater, after going through the impact test. An IPX8 rating indicates that the flashlight is able to withstand submersion underwater for up to four hours at a stated depth.
Other Functions and Features
Other attributes that you should consider are the non-ANSI-rated features and functions, which can also affect your selection.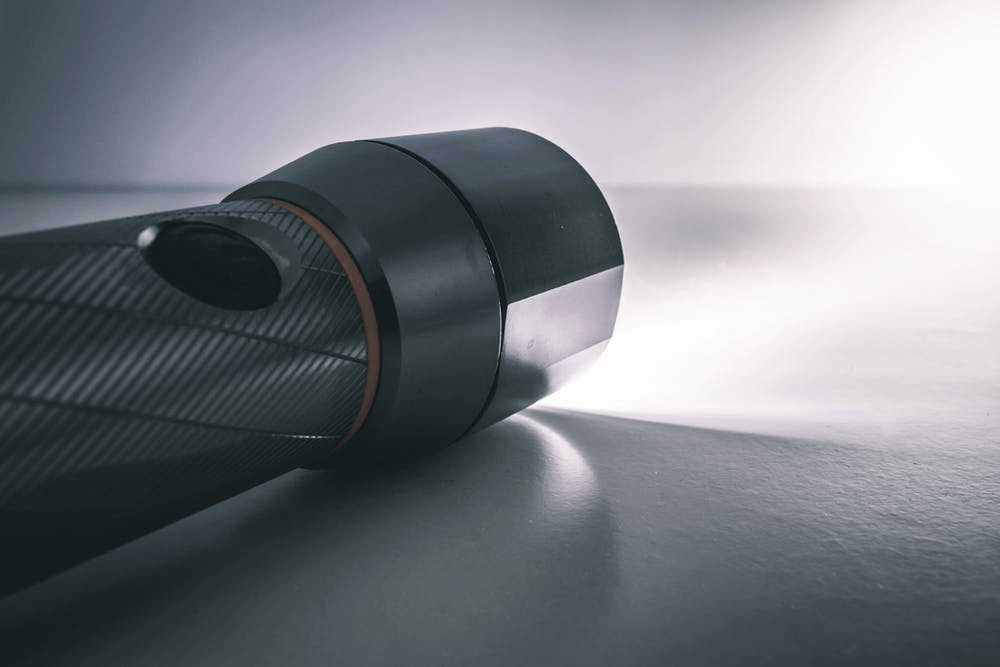 Firstly, choosing a bulb that has higher energy efficiency, impact resistance and run time, like that of an LED flashlight might be a wiser decision in giving you the most return for the amount of money it costs. Next, beam types should also be chosen based on which most suits your needs. The different beam types include fixed beam, focused beam, as well as adjustable beams. They are most suitable for general camping tasks, route-finding and a variety of outdoor activities respectively.
Another attribute to consider is whether the flashlight has a regulated light output or not. This allows you to maintain optimum brightness throughout the battery's life cycle before dropping significantly. Battery types are also important as a flashlight that uses easy-to-access, disposable batteries are more ideal for outdoor situations, as compared to rechargeable or renewable battery types, which might be better for emergency use. Furthermore, you could also consider a flashlight that comes with different modes, ranging from low to high, and even boost. Depending on the use of your flashlight, two or more modes might not be essential, but definitely a good to have.
Finally, more ancillary features that you could consider when buying a flashlight are the controls, materials and shape, which correlates to its weight and size, as well as the additional accessories that come with it.
Conclusion
In essence, your flashlight should be one that has the most suitable light emission, battery life and size and weight that best fits your needs. Thankfully, all of these have been made more convenient due to the advancements in light-emitting diode or LED technology. Furthermore, such technology has also led to higher battery efficiency, encapsulated in smaller and more lightweight flashlights that shine even brighter than before.