If you enjoy fine cooking and feel like you're ready to work for yourself, it may be the perfect time to start your own catering company.
In 2019, catering companies in the United States earned a total of $11 billion in revenue. In that context, if you own a catering business, you can expect to earn between $30,000 and $80,000 per year.
But what are the essential components of a successful catering company? And how can you ensure that yours comes out on top? Here are six simple steps to starting your own catering business.
Read More: How to Choose a Webhost for Your Blog?
Make A Professional Catering Business Plan
"Cook it, and they will come" is a recipe for starting a failing catering business. To succeed, you'll need a detailed catering business plan for every aspect of your company. In addition to customer and competitor research, a startup financial plan, and cost estimates, your business strategy should include:
Client and customer problems that you solve;
Your competitive advantage;
Your core mission and future vision will determine the resources available to your company;
Your motivation for starting the business.
You should also look for ways on how you can monitor your expenses as a startup. Having a startup credit card will help you do that.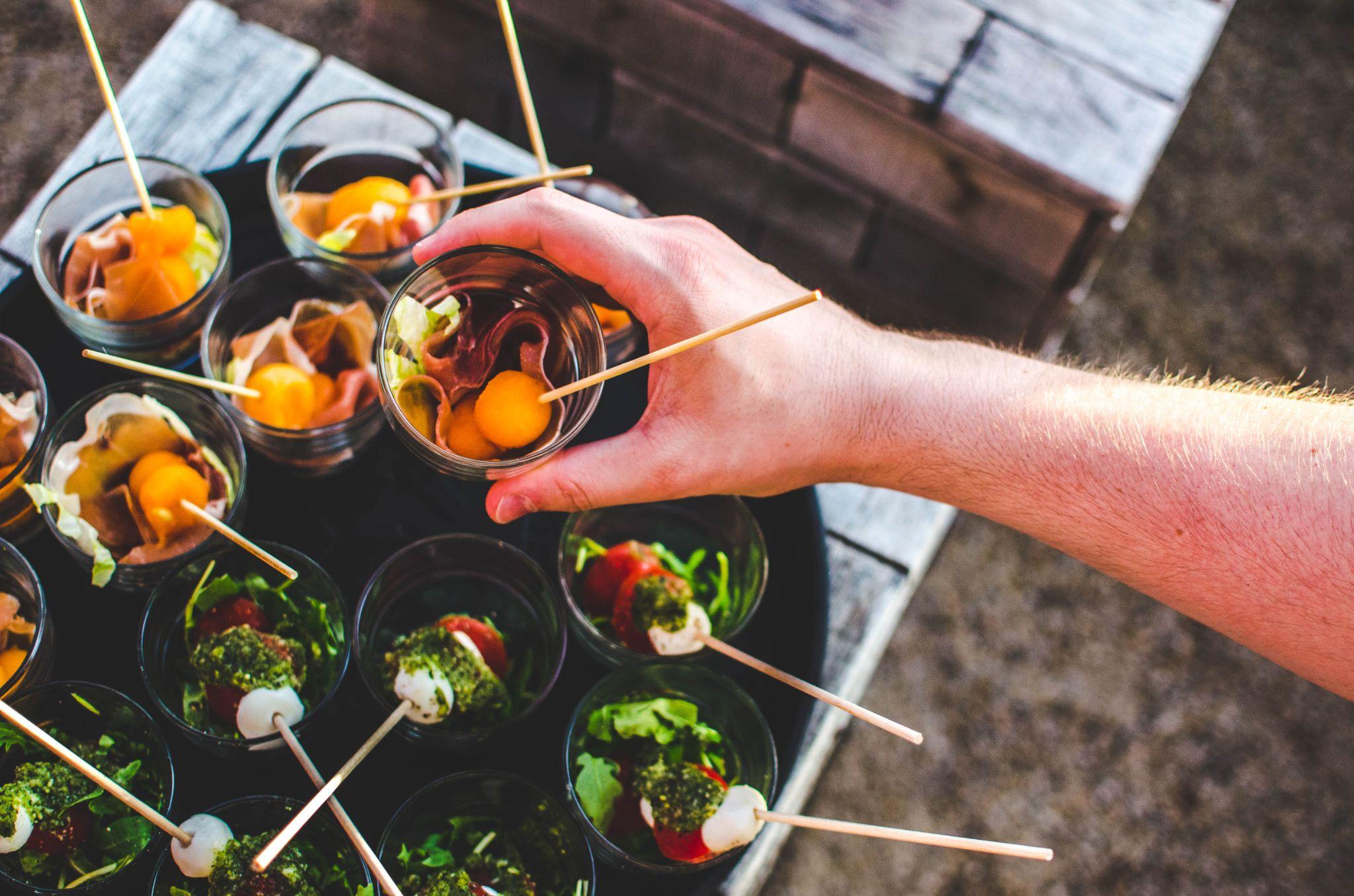 Find Your Niche
When your catering company fits into a particular niche, you will face fewer rivalries from the big, one-size-fits-all catering companies on the market. And word-of-mouth marketing makes it easier to build a solid base of returning customers. Consider the following factors:
What kind of food will you be serving?
What types of functions will you serve?
What's your capacity?
Who's going to do the work?
Read More: Things to consider before you are purchasing a health insurance
Researching Customers And Competitors
It's best to do your homework before putting together a menu and purchasing equipment. For example, if you live in a small town with six other caterers who specialize in weddings, you'll have a lot of competition in that niche. You might want to focus on something no one else is doing, such as vegan pub food.
Your first step should be to look for local caterers. Examine the menus and sizes of functions that your competitors provide. Consider calling to get quotes if they don't have approximate prices on their websites.
Following that, the key to learning about local catering companies is to speak with their clients. Not only will you learn what your competitors are doing wrong or right, but you will also conduct customer research. This will help you later plan how to market your company.
Look Into Local Licensing And Permits
Catering licenses and permits differ from state to state. Depending on the region, you may or may not be permitted to prepare meals in your own kitchen using the same equipment that you use for personal meal preparation. And the requirements for liquor licenses will also vary by state.
Despite state differences, there are a few licenses and permits that are common across all states, and some of which you will most likely need to start your business include a general business license, a zoning permit, and health permits.
To learn about licenses and permits that apply to you, contact your local health department as well as your Secretary of State.
Create The Menu
If you enjoy food and are considering starting your own catering company, you've probably stayed up late at night fantasizing about the magnificent meals you'll serve.
While you can later modify it, it's best to start with a defined list of options. That way, you can perfect the supply orders and preparation processes for each meal you serve well in advance. Once customers have chosen their items, it's simply a matter of combining the factors you've already planned.
Your menu will be determined by your capacity and cooking capabilities. Less visibly, it will be influenced by the types of food you're comfortable serving and the market niche you're targeting. For example, if you only serve food made from local, seasonal ingredients, your winter menu will not include freshly squeezed orange juice.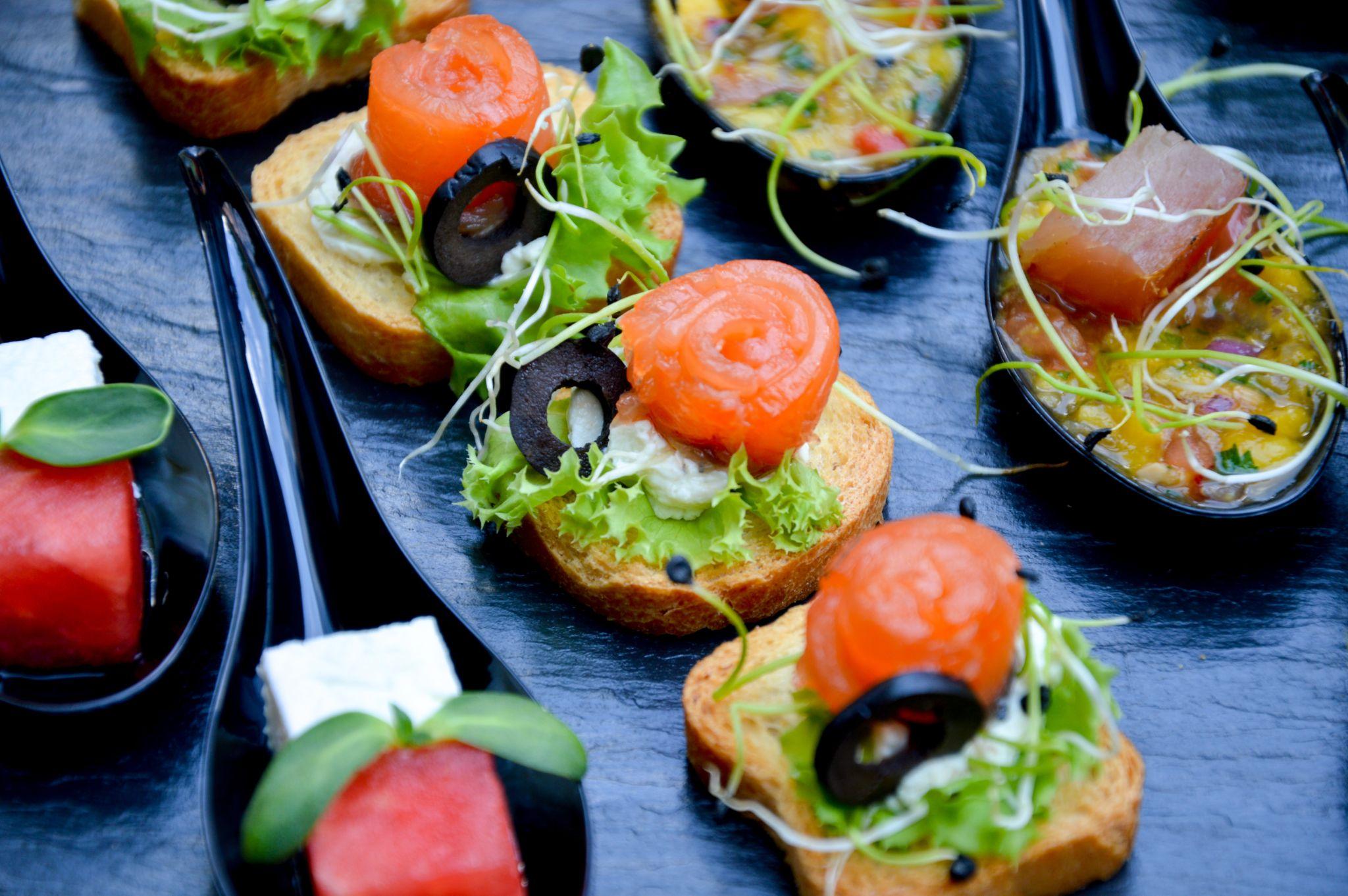 Read More: How To Choose The Best Social Media Platform For Your Business
Get Insured
Business insurance can protect your catering business in case any accident happens. Even if your state does not require insurance, you should obtain as many forms of insurance as you will need to protect your assets and avoid being sued.
General liability insurance is the most important form of insurance for a catering business. Have some of your wedding guests become ill as a result of a bad batch of clams from your supplier? Someone's brows were removed by an overzealous flambé? You are covered by general insurance.
Final Thoughts
Starting a catering company can be a very profitable venture if you know what you're doing. The key is to find the right niche, cater to it well, serve high-quality food and drinks, and provide superior customer service. If you're able to do these things effectively, then you can expect your business to thrive.