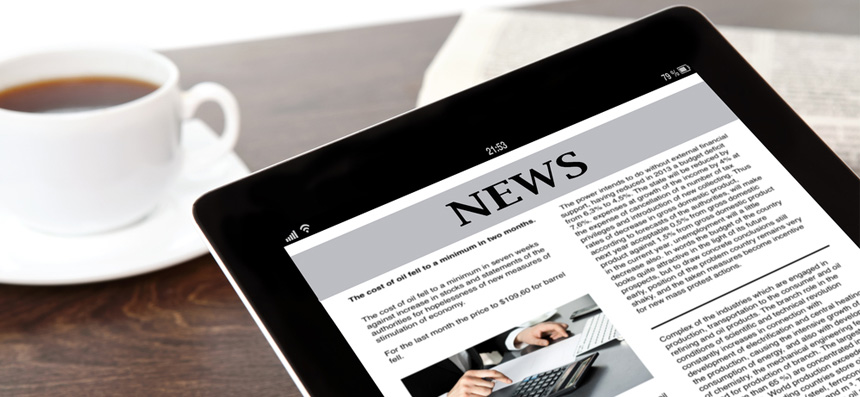 Everyone knows Facebook is the largest social network in the world. It's biggest in the U.S. when it comes to reading news. Recently, Pew Research Center released the statistics about the percent of U.S. adults who use each social networking site and percent of U.S. adults who get news from each social networking site.
SEE ALSO: Statistics about Digital Marketing Trends and Expectation in 2014
According to a new study from Pew Research Center shows that 64% of U.S. adults using the Facebook site every month, roughly half of them (30%) are using it to read news. YouTube comes in at second, with 51% using it regularly, but touching only 10% of all U.S. adults use the video platform to get news. Twitter comes in at third, with 16% of U.S. adults using it regularly, but only half of them (8%) look for news.
The following chart created by statista the image shows the proportions on each social site and how social media users are using their platforms to get news.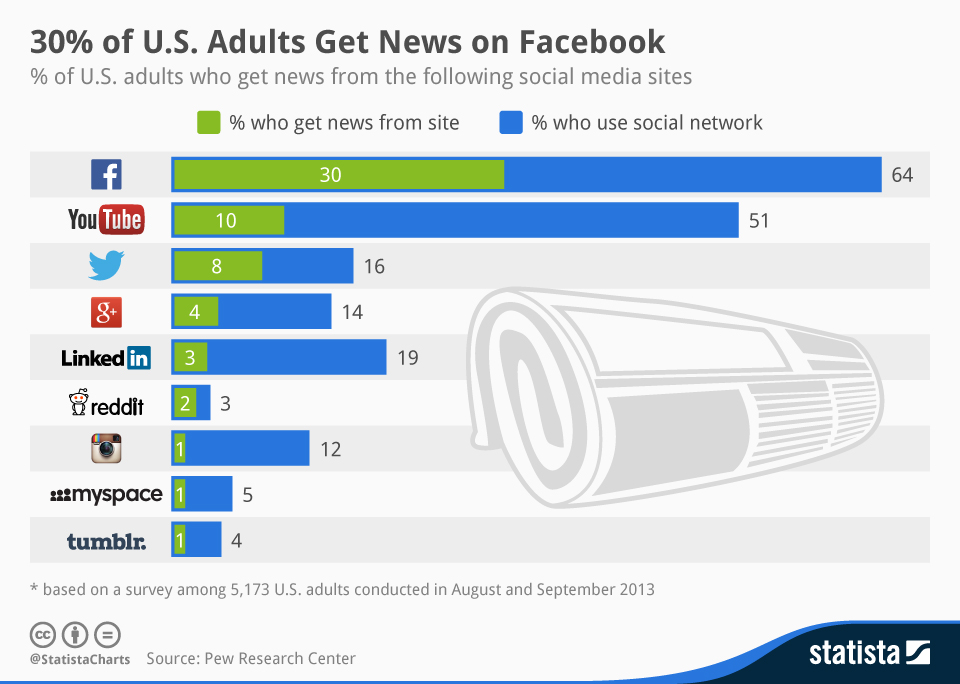 Entertainment news was the top of the list on the Facebook news topics followed by people and events in my community, sports, national government, politics and more. International news, science or technology, and business news topics is comes under low favorite news categories. The following chart shows the percent of Facebook news consumers who regularly see news on Facebook.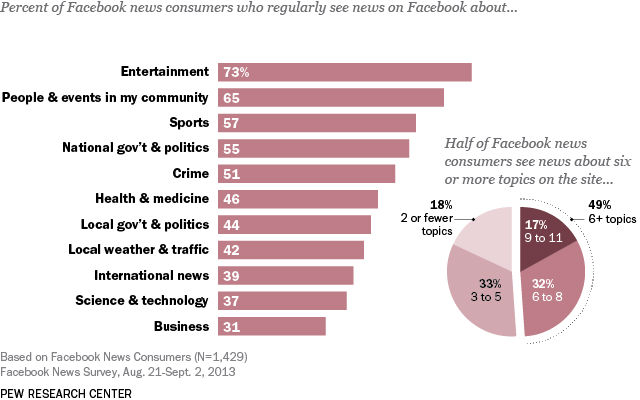 This is for the audiences for news on each social platform differ. Men are more likely to read news stories posted on LinkedIn or YouTube. Facebook news consumers are more likely to be female than news consumers on YouTube, Twitter and LinkedIn. Twitter appears to be the one with the most equal gender breakdown at a level 50/50 split between males and females. The detailed demographics are below.